Since 1955, we manufacture precision turned parts and pre-finished assemblies for small and large series of the highest quality - specifically tailored to your needs.
Sustainable growth due to gradual expansion of the office and production space and in terms of employees.
Zertifiziert nach DIN EN ISO 9001:2015 und IATF 16949:2016. Unser Qualitätsanspruch ist oberste Maxime, denn nur so können wir uns mit jedem unserer Erzeugnisse identifizieren.
The traditional family business is already managed by the 3rd generation of the Stolz family. Currently, Klaus Stolz and daughter Helen Stolz-Lingel manage the medium-sized company together with Sven Koch.

Our customers include small appliances manufacturers, as well as the control or automotive technology - nationally and internationally.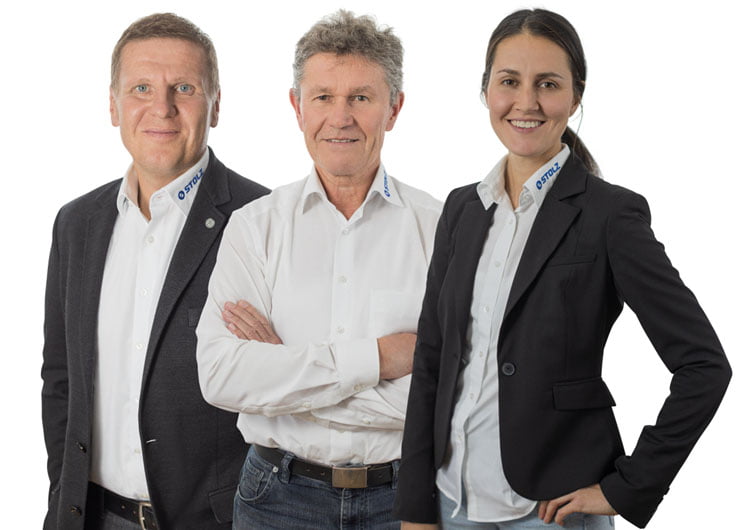 The whole team of Stolz is delighted about winning the 2016 Innovation Award Ostwürttemberg. Click here for more information!
Our quality standards are our top priority. Only then we can identify ourselves with each of our products. Click here for our certificates.
In july 2015 Stolz was awarded with the Bosch Global Supplier Award by the Robert Bosch GmbH in the categories "Direct Purchasing, Mechanical Parts".
You would like to contact us? Feel free to write an e-mail or use the contact form! We will directly take care of your request.