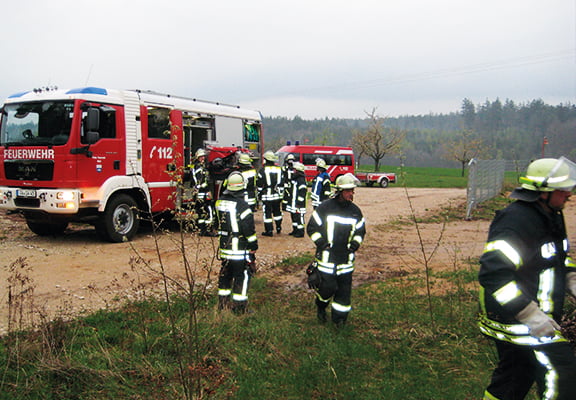 Exercise performed by the voluntary fire department of Wört (April 2017)
In einem rotierenden System übt die Freiwillige Feuerwehr alljährlich an den verschiedenen Gefahrenpunkten der Gemeinde Wört, um im "Ernstfall" für unser aller die Sicherheit zu sorgen. Am Abend des 27.04.2017 fand diese Übung auch in unseren Betriebshallen statt.
In some situations, correct and quick action can save lives. At work, on the road or even at home - everywhere and...
On 04.04.2023 an exercise of the volunteer fire department Wört took place on our company premises. Such exercises are necessary in every company...
After more than 45 years with the company, our Quality Assurance Manager Walter Richter was appointed to his...